iRead Chinese eBooks
Step-by-Step Guide for iRead Chinese eBooks
---
This Step-by-Step Guide contains the following sections:
Part 1: Login to iRead ebooks via NLB's eResources Website
---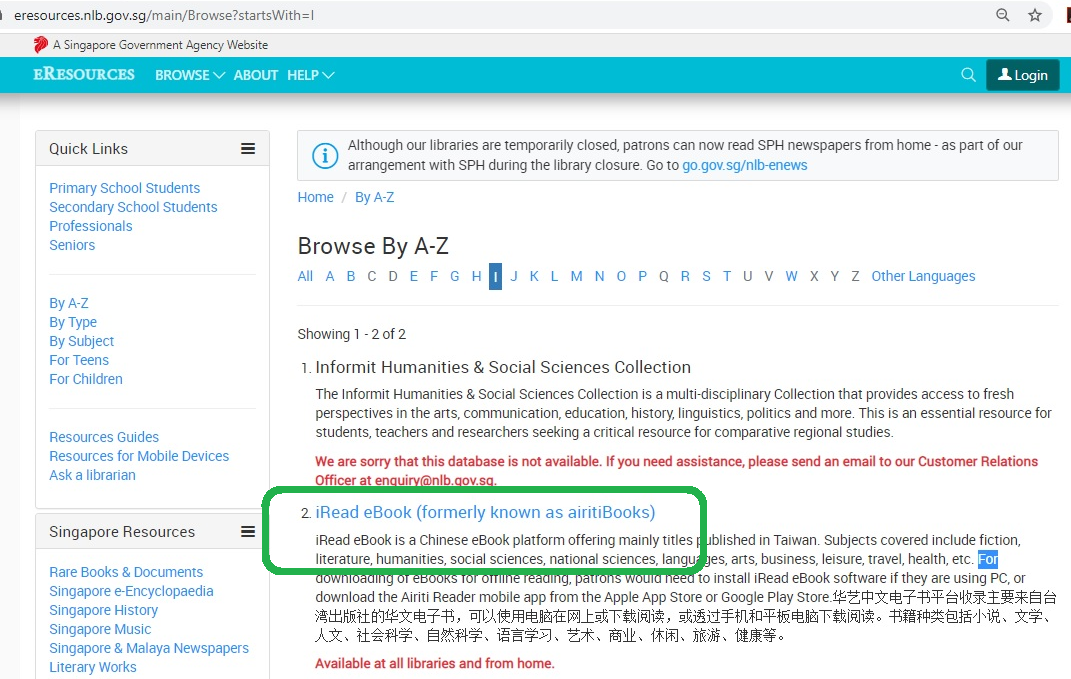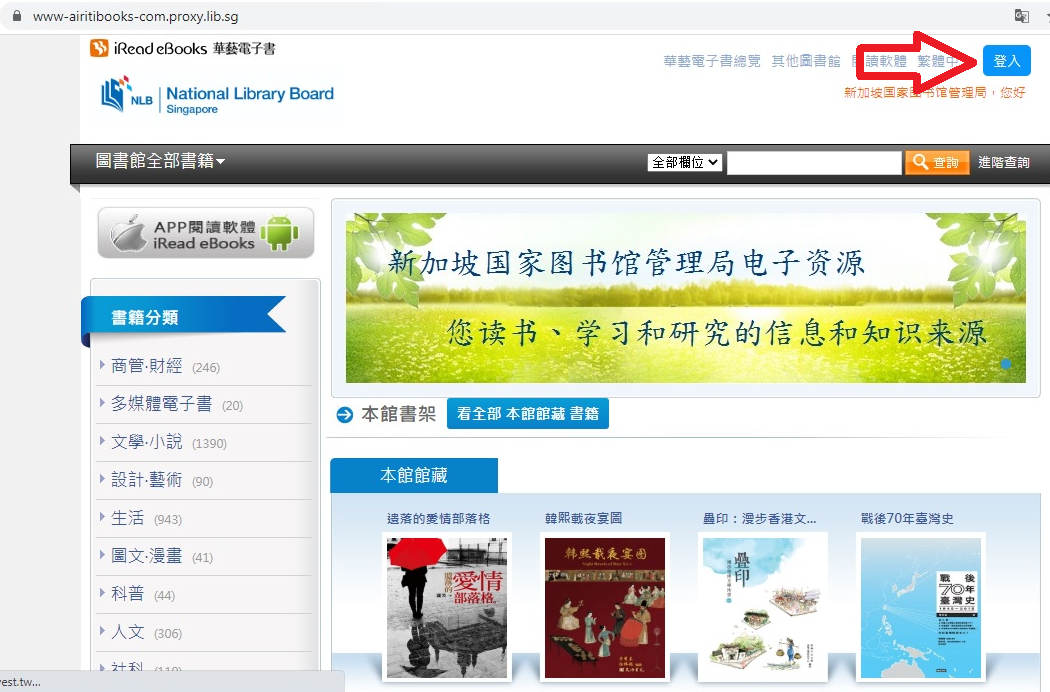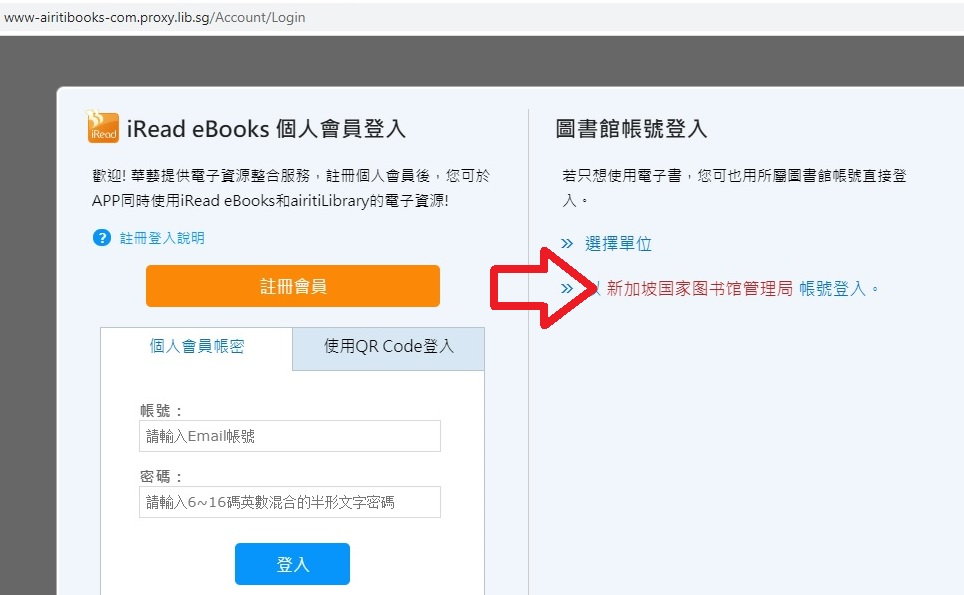 You will be able to view your partial myLibrary ID when you click on your profile icon on the top right corner.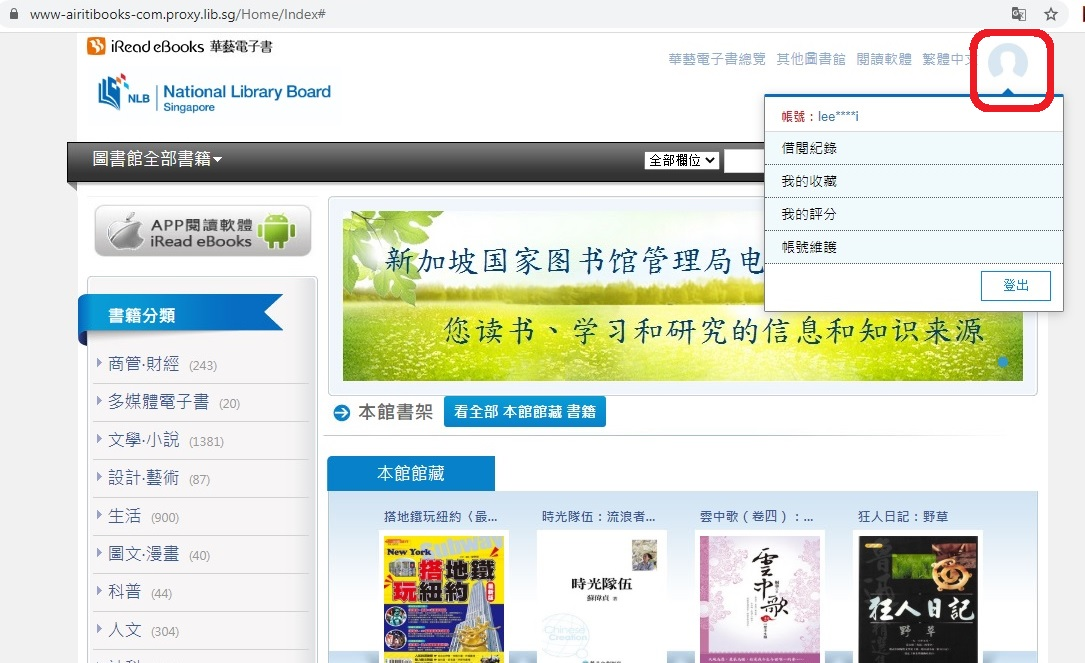 Part 2: Setting up the Airiti Reader app on your mobile device
---
Step 1
Depending on your mobile device, access Google Play store or the Apple App store and search for the 'Airiti Reader' app. Proceed to install the app based on your device's OS requirements.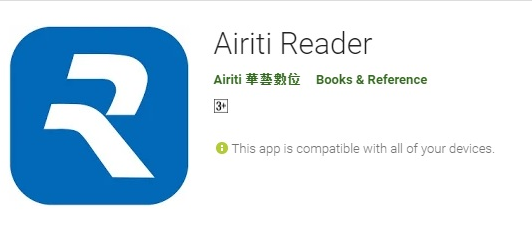 Step 2
Upon successful installation, locate the 'Airiti Reader' icon. Tap to launch or open.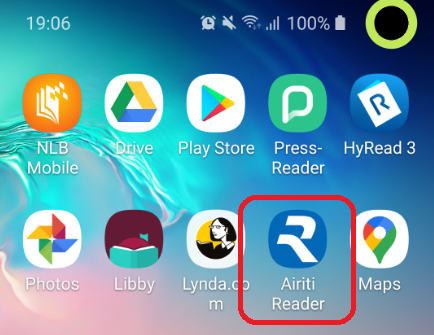 Step 3
Tap on '图书馆账号'. Type '新加坡国家图书馆管理局' and click '確定 (确定)'.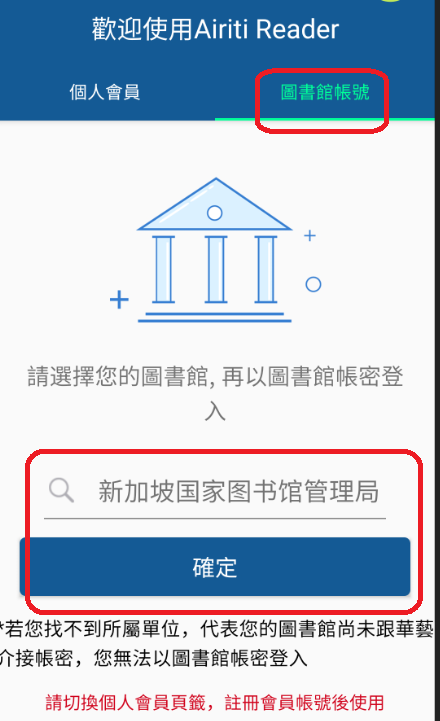 Step 4
Log in using MyLibrary ID and password.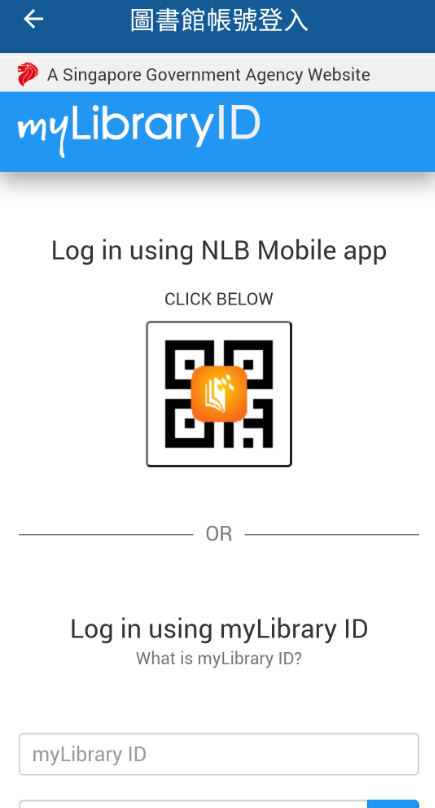 Step 5
After a successful login, you will be directed to the 'MyBooks' or '我的書櫃' (我的书柜) section of the app. This will be empty for first time users of the app but will be filled up once titles have been borrowed under the user account.
Tap on 'Library' or '圖書館' (图书馆) where you can borrow books.
Tap on the 'Search' or '搜尋' (搜寻) icon to do a Search.
Type in your search e.g. "健康" (健康) and tap on the cover image to view the details of the title.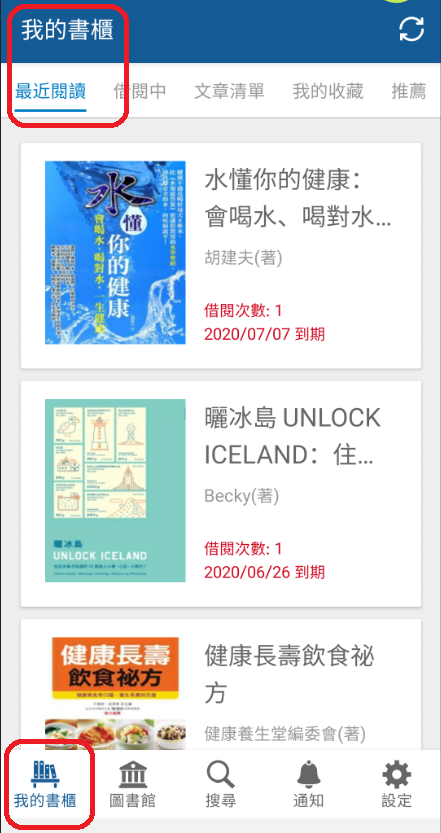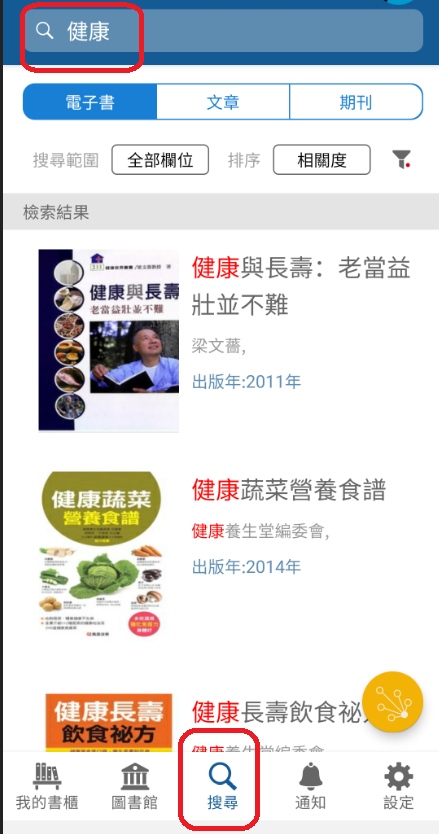 Step 6
This section of the app shows the details of the selected eBook such as title, author, subject category, publisher, publication year and abstract.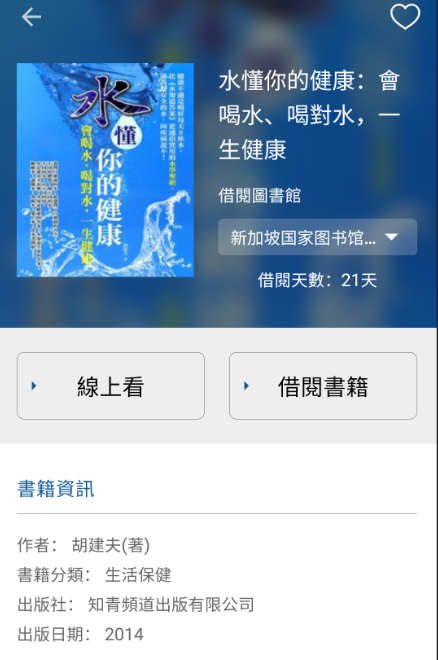 Step 7
Tap on '借閱書籍' (借阅书籍) to check out the title. The '續借' (续借) icon will be greyed out after a successful checkout.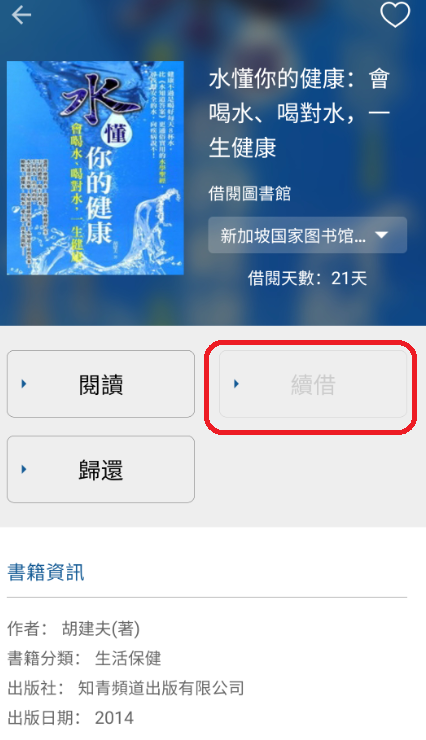 Step 8
Go to 'MyBooks' or '我的書櫃' (我的书柜) then '借閱中' / (借阅中) to view the titles that you have borrowed. Tap on the cover image of the title that you wish to read to initiate the download process. Cover images of titles that have not been downloaded for reading will appear in black and white. Downloaded titles will be in full colour.
Tap on the cover image of a title that you would like to start reading.