Apabi
How To: Read Chinese eBooks on Your Smart Phone/Tablet
---
Step 1
Go to your App store and Search for "Apabi" and install (key in your username and paassword to start downloading).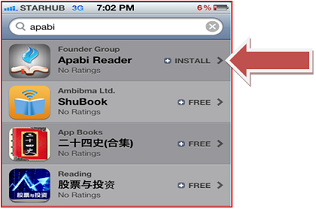 Step 2
The Apabi icon will appear on your screen and start downloading. Once downloaded, tap on "Apabi Reader".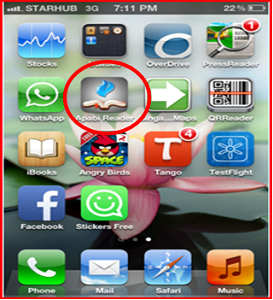 Step 3
At the Apabi virtual shelf, click on the icon below to do a search.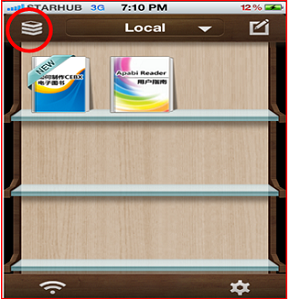 Step 4
Click on "China Digital Library".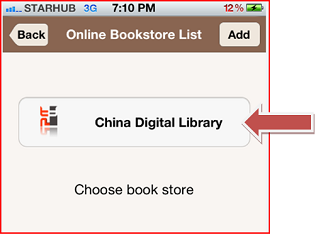 Step 5
Type in the following:

Org: NLB
User: [Your NRIC]
Password: [Your date of birth in "MMYYYY" format]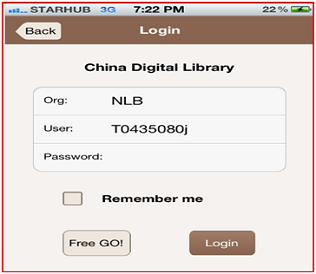 Step 6
You will be at the Featured Page, where you can borrow books. Click on the magnifying glass to do a Search.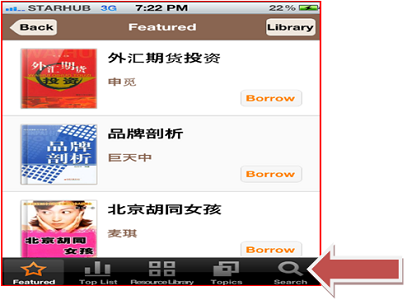 Step 7
Click on the "down arrow" for more search options.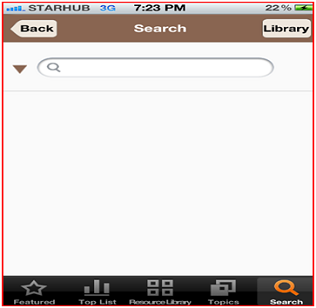 Step 8
Select on the "search mode" preferred e.g. "Search All".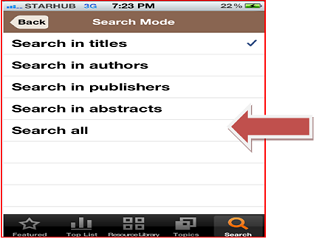 Step 9
Type in your search e.g. "China" and click on the book to "Borrow".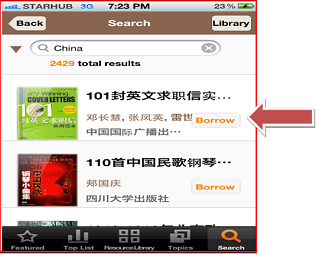 Step 10
Click on Download and it will start.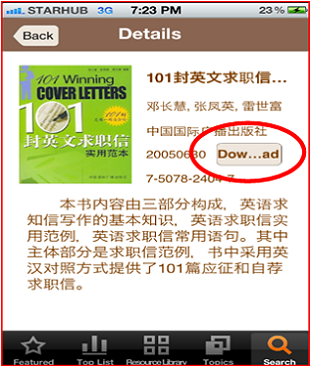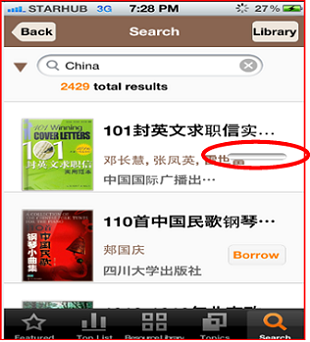 Step 11
Once the download is complete, click on "Library".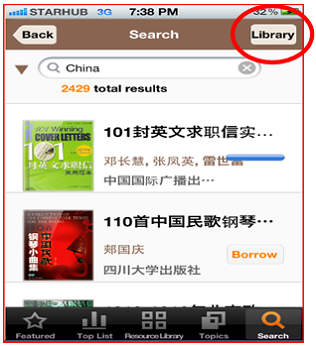 Step 12
It will appear on your shelf and you can click on the book to read.