HyRead Chinese eMagazines
How To: Read HyRead Chinese eMagazines on Your Smart Phone/Tablet
---
Step 1
Depending on your mobile device, go to either the Google Play store or the Apple App store and search for the 'HyRead Library' app. Proceed to install the app based on your device's OS requirements.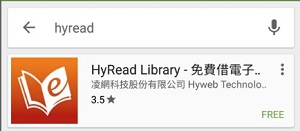 Step 2
Upon successful installation you should be able to find the 'HyRead Library' icon. Tap to launch.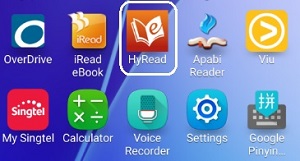 Step 3
User should tap on 'search library'. Type '新加坡国家图书馆管理局'. Tap '新加坡国家图书馆管理局' and you will see the login page of '新加坡国家图书馆管理局'.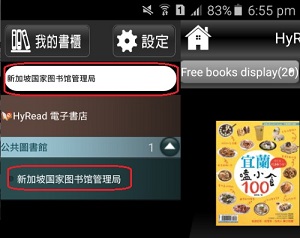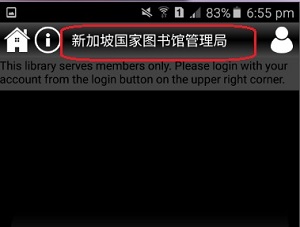 Step 4
Tap on the small icon on the top right corner and login to mobile app using MyLibrary ID and password.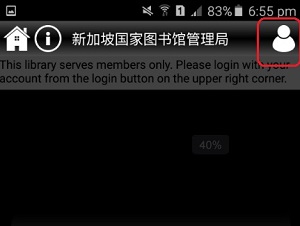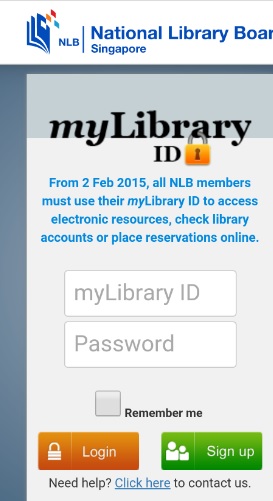 Step 5
After a successful login, the small icon on the top right corner will turn into orange colour. You will then be directed to the 'eMagazines' section of the app. You will be able to view the eMagazine titles that are available in NLB's HyRead eMagazine collection.
Tap on the 'search' icon to do a Search.
Type in your search e.g. "理财" and tap on the cover image to view the details of the title.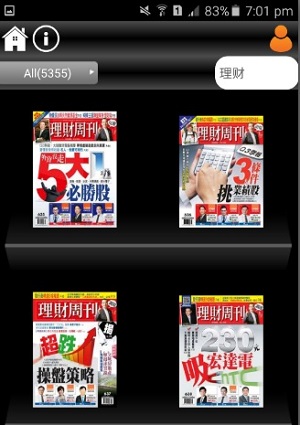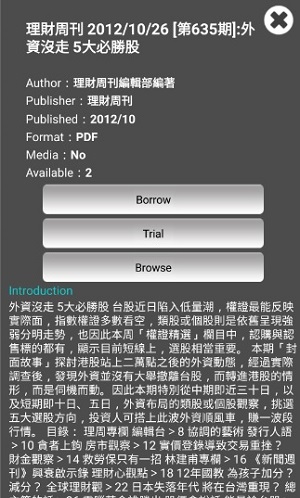 Step 6
Tap on 'borrow' to check out title for reading. A successful checkout will always be followed by the message 'Borrow succeed'. The loan quota of the patron will be indicated in the message box.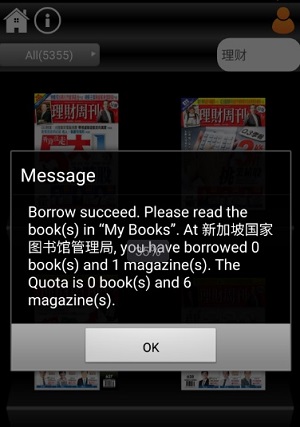 Step 7
Go to 'My Bookshelf' (我的书柜) to view the titles that are on loan to you. Tap on the cover image of the title that you wish to read to initiate the download process. Cover images of titles that have not been downloaded for reading will appear with 'unload'.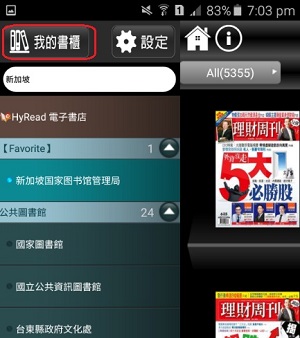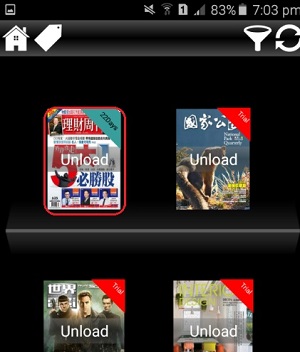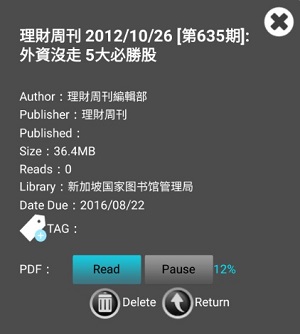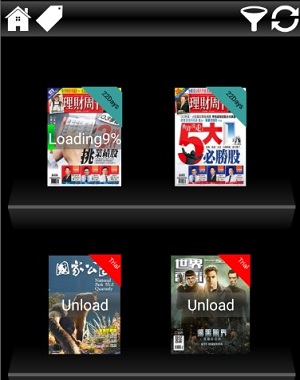 Step 8
Tap on the cover image of a title that you want to begin reading.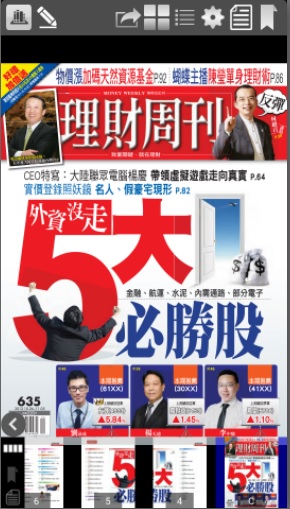 You may return the eMagazine before the expiry date by tapping on the cover image and 'return' icon. Alternatively, you can also tap on the 'delete' button, which will also remove your reading history from My Bookshelf' (我的书柜).